LEARN CO3
Overview Features Security Save money
Getting things done on-time and under budget
Contacts and contact history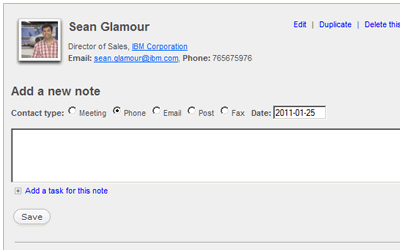 Store every conversation, email, call, meeting and deal you've ever had with a contact. With CO3 you'll always know who you talked to, what was said, and when to follow-up next.
Import your contacts from LinkedIn or Facebook
Review past calls, emails, leads, and conversations
Search any piece of information about contacts and in their history
Assign tasks and follow-up on time
Project Management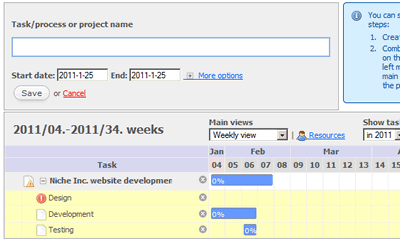 CO3 allows you to take a birds eye view of all your projects and visualise your overall schedule. This is a great benefit for teams that manage multiple projects at a time – the project manager can quickly see which projects are on-track or behind schedule and act accordingly.
stay informed immediatelly
birds-eye view of all projects
reporting views
automatic backup
Online billing, finances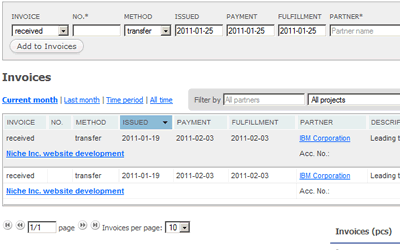 CO3 lets you issue an invoice from anywhere in the world. You can keep your business going on while you are not sitting in your office. Cloud invoicing makes you forget the fear of PC crash or other cause of lost invoices. Invoicing module is in tight connection with Projects and Stock management. Just a few click and you write an invoice for a specified project or shipment.
With the help of the finance module you can easily register your incoming invoices. You can export your contractors' invoices from a project into the finance module where following the project managers' fine tuning the finance department can trace all relevant items.
Linking incoming invoices to projects, clients or contractors
Creating outgoing invoices
Creating financial reports
Keeping track of payment deadlines
Stock control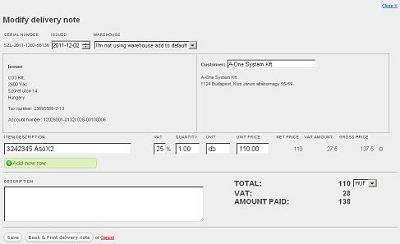 Managing your stock with CO3 is easy as pie. You can add articles, define warehouses with
just a few click. Making intake or delivery notes is simpler than you imagine. You can keep your eyes on stock while you are on the road or anywhere else. CO3 keeps track on your stock and notes, you will never forget to order items run out or issue invoices of shipped goods.
Key featues:
Articles
Article groups
Warehouses
Intake and delivery notes
Invenroty
Integrated with projects and invoicing
Teamwork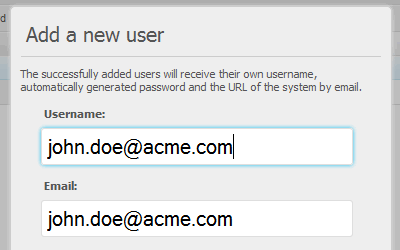 The software is developed for teamwork. Team members may be assigned proportionally to each project and they will be notified about the current status and all modifications in the project. Create your company and then add people who are going to work on the projects with you.
The system follows the organizational timeline and follows the same logical thread so it constantly keeps track of the organizational process with and instead of the event planner. The software puts organizational tasks in order, sets up priorities and alerts the project supervisor about upcoming and missed deadlines.
Due to the web-based system all project related information is accessible anytime, anywhere.
Share files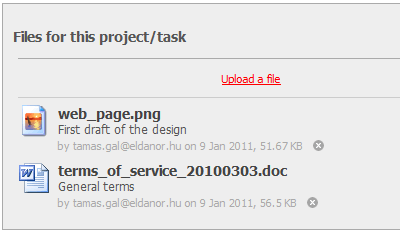 The file section within a project is where you can store all project related files so you can have easy access to them when ever you require them. Each subscription level has different amounts of file storage space available.
Automatically notify users on a project about new files
Comment on files
Group calendar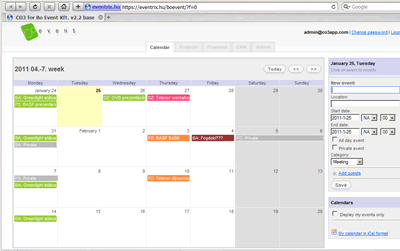 The calendar plugin allows you to post up times for meetings and events, then gives you the ability to quickly invite and notify other project members.
Set your events' category
Easily send corporate standard invitations to others
Synchronise your calendar with your mobile or desktop applications with the iCal standard
Administering your CO3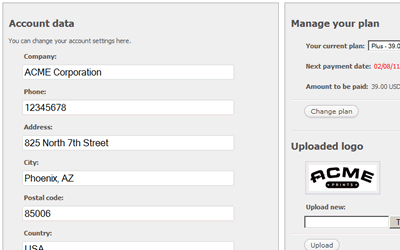 No software installation. It works on any computer; all you need is internet connection and a browser software. No need for IT staff. No software updates – the online software always works with the latest updates.
Customize your CO3 by uploading your logo
Set your prefered language
Add new users easily
Change your plan anytime you want
Automated functions
Each piece of data uploaded for the projects create a database for analysis. They also help creating several documents with one keystroke such as:
Weekly status reports
Requests for proposal
Purchase orders
Thanking letters
Quotes
Financial reports
Are you ready to go? Give it a try! Sign Up today